International Lynx Day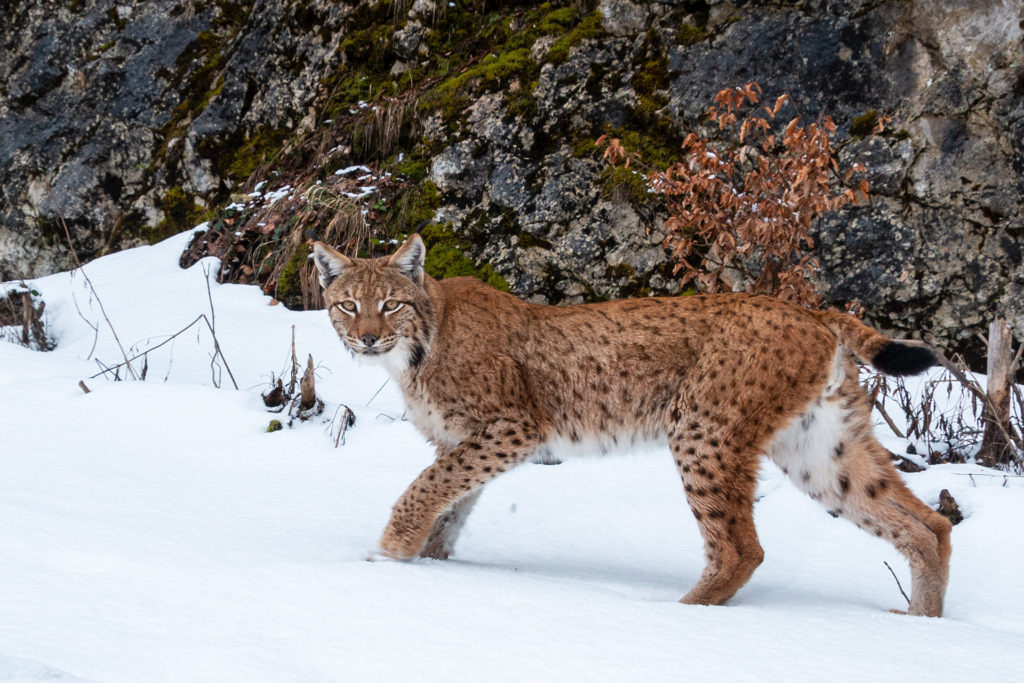 Since 2016 we have been collaborating with the Austrian Kalkalpen national park, setting up high resolution photo traps and contributing to their lynx monitoring.
Gathering images of lynxes has turned out to be a real challenge. A lynx might even be close-by when we set everything up but once we leave the area, there is absolutely no guarantee that the animal will pay a visit to one of our photo traps. And the traps themselves pose multiple sources for potential failures… Despite these challenges we've managed to document the lynxes of this alpine region at diverse occasions and very much hope that our photographs help contribute to their conservation!
Talking about lynx conservation in Austria is in fact quite a hot topic. Lynx poachings in the past have decimated populations and currently there are only an estimated 39 lynxes in all of Austria, most of them can be found in the northern most part, bordering Germany and the Czech Republic.
In Kalkalpen national park there are only 6 individuals at the moment and it's hard to predict what their future holds. Whilst Slovenia is making a huge effort at the moment, with 6 lynxes already having been released within the scope of the LIFE Lynx project (+ more to come) and 20 lynxes having been released in the German Pfälzerwald not long ago, there are no further plans to support the Kalkalpen lynx popolation, even though no reproduction was reported for several years…
Coexistence with large predators is possible and it is definitely possible with regard to lynxes. We need to demand decision-makers to incorporate nature- and species conservation aspects in their daily work, we need to call them to action. Otherwise the fate of lynxes and many other – less charismatic species – will simply go unnoticed. They are a part of our ecosystem, let's make sure they have a future also in Austria.